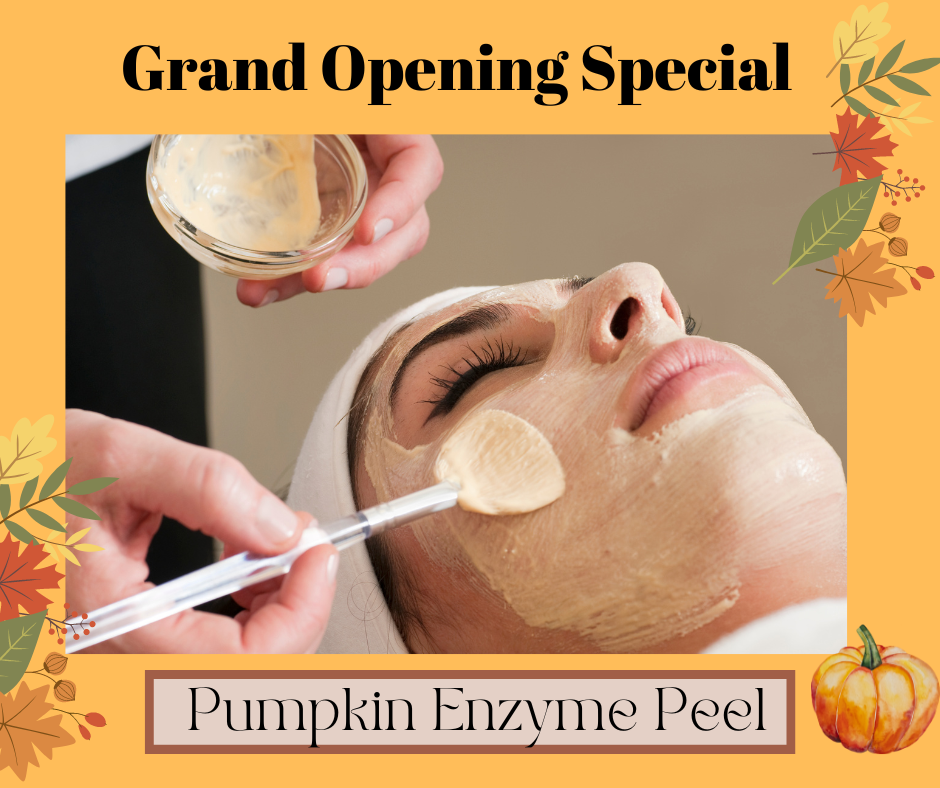 It's Pumpkin Enzyme Peel Season!
Want the benefits of a peel, but are you sensitive to the effects of a chemical peel?
Try enzymes!
An enzyme peel is a product packed with fruit enzymes, able to break down the proteins on the already dead cells on the surface of the skin, sloughing them off and making room for new, healthy cells to take their place. Pineapple, papaya, and cherry are the most popular fruits used for active enzymes that can slough away dead cells.
But my favorite one is Pumpkin!
Come see me and learn just how great a pumpkin enzyme peel works and how great you feel after a facial.